Business
[ 2012-05-29 ]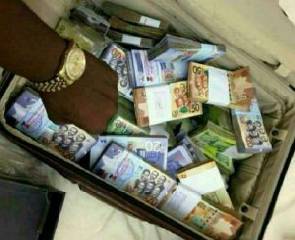 Venture Capital Trust to increase fund size
The Venture Capital Trust Fund is working to
increase its fund size to 250 million dollars by
August this year.

This was after the fund secured a 150 million
dollar facility from the China Exim bank last
week. The facility is expected to help the Trust
promote private equity funding in the country.

Government, which is the majority shareholder in
the fund, however has to provide the necessary
guarantee before the funds come in.

Chief Executive of the Venture Capital, Daniel
Doku told JOYBUSINESS this will help improve its
dealings with small businesses.

The Venture Capital Trust currently has a fund
size of 100 million dollars.

Source - Joy News


---
Who is on the hook for this facility, the public or the government of Ghana. Any accountability where the money is being lend out. Any better repayment system in place or it becomes another government waste.
FF, Sydney 2012-05-29 (16:52:17)
Add YOUR View here